9/11 First Responders At Greater Risk Of Developing Dementia
August 11, 2020 | Michael Barasch
Recent studies from Stony Brook University found that people who inhaled toxic dust after the 9/11 terror attacks have a greater risk of developing dementia and other forms of memory loss.
"Scores of people who I represent have told me over the years, 'my husband can't remember anything' or 'I can't remember anything, Michael' and it's really heartbreaking," Michael Barasch told WCBS 880.
Around 15% of 9/11 first responders are showing signs of cognitive impairment at roughly three times the rate of the general population in that age bracket.
The studies also found that the so-called brain age of a 9/11 patient showing signs of cognitive impairment appears to be up to 10 years older than the normal population.
"It is extremely unusual to have these types of abnormalities in people of this age," Dr. Benjamin Luft, Director of the Stony Brook WTC Health and Wellness Program, told Newsday—referring to patients who at the beginning of the studies averaged only 54 years old.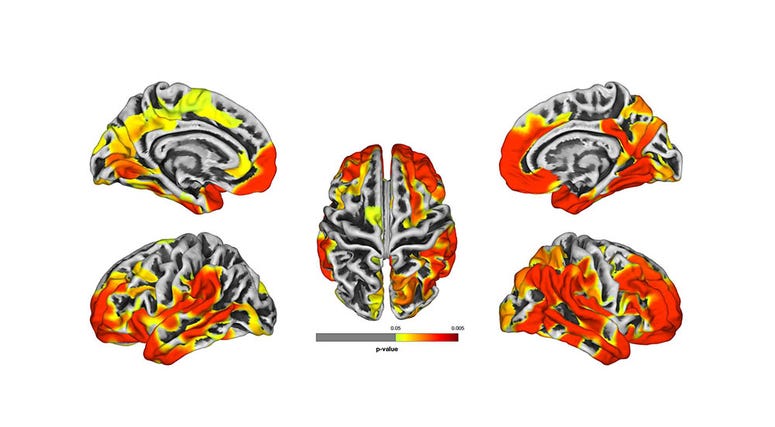 An estimated 500,000 people, including approximately 100,000 first responders, were potentially exposed to toxins after 9/11, with many later diagnosed with an array of health issues. Now, this research suggests that those who spent a significant amount of time in Lower Manhattan following 9/11 are more likely to show neurological abnormalities and changes in their blood, similar to Alzheimer's disease patients and related dementias.
Researchers say the studies should prompt Congress to add cognitive-related illnesses to the list of 9/11 ailments that are covered by the Victim Compensation Fund.
But the only way that new illnesses can be added to the list is by encouraging more people to join the World Trade Center Health Program. Data from the Health Program helps to strengthen the correlation between these illnesses and WTC toxic exposure.
You can help us spread the word by sharing this information with anyone you know who may have been there on and after 9/11.
With deep respect,
The Barasch & McGarry Family