9/11 Victims Forced to Pay Over 150% Interest for Loans
Managing Partner Mike Barasch was interviewed on 60 Minutes for a story about a lending company that was charging people in the 9/11 community exorbitant interest rates for loans they needed while they waited for their VCF award payments.
We blew the whistle on RD Legal by reporting them to both the US Department of Justice (DOJ) and the NYS Attorney General's Office. When we refused to pay them $505,000 in interest on a $355,000 loan that they made to a disabled police officer, who couldn't understand the confusing legal documents that he was required to sign, the company sued us.
But never has being sued felt so good. The Attorney General's Office and the DOJ agreed with us and sued the company, alleging that it was breaking the law and charging usurious interest rates.
We're delighted to report that the government's case against the lending company has settled. 60 Minutes ran a story about the dangers of accepting loans like this and reported the settlement.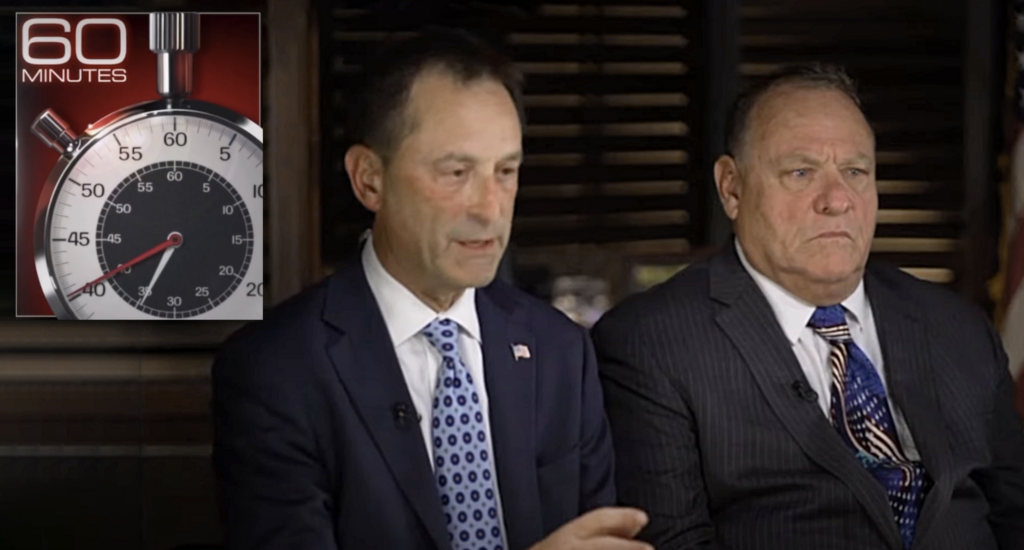 Mike was interviewed as the whistle blower along with retired NYPD officer Donald Sefcik, one of our clients who was charged 150% interest for his loan. We are thrilled to announce that everyone who borrowed money from this company will get all their interest payments fully reimbursed.
While this is indeed wonderful news for dozens of people, the most important thing is that we put this unethical company out of our lives. As part of the settlement, they are forbidden from doing business with the 9/11 community in the future.
We hope you will share this story so that no one is ever taken advantage of by a lending company like this in the future. And, if you know anyone in the 9/11 community who was charged more than 16% interest on a loan, they may be entitled to the return of all their interest payments from the DOJ's Consumer Financial Protection Bureau. It would be our pleasure to put them in touch with the attorneys from the Department of Justice.
Please be each other's advocate. You've already been victims once; don't let anyone be a victim again.