Zooming Through Appeal Hearings
December 8, 2021 | Michael Barasch
For many clients, proving eligibility to the satisfaction of the Victim Compensation Fund can be challenging. After all, it's been twenty years since that horrific day and locating witnesses, employment records and other forms of proof is becoming increasingly difficult. While our attorneys always submit comprehensive evidence with our clients' applications, sometimes the VCF does not find a claimant eligible or does not award for compensation. When that happens, we will file an appeal and request that the VCF hold a hearing for our client.
Before the pandemic, these appeals were held in-person or by telephone, with live witnesses appearing at the VCF's offices at 26 Federal Plaza in Lower Manhattan. When the pandemic spread, and it became safer to stay home, the VCF embraced video-conferencing technology. This benefitted our most seriously ill clients by allowing them to be seen and heard while testifying from the comfort and safety of their homes.
When an older adult is technology-phobic, or doesn't have internet, or their device is just too old to support video connections, Barasch & McGarry lawyers have provided and set up laptops at their home as Bruce Kaye recently did for Eulyses and Barbara Carson (pictured). We recently went so far as to use virtual private network technology to remotely connect to a client's home computer so they could testify over ZOOM. When a terminally ill or financially strapped client is dissatisfied with an eligibility or compensation determination, we request and receive an expedited hearing.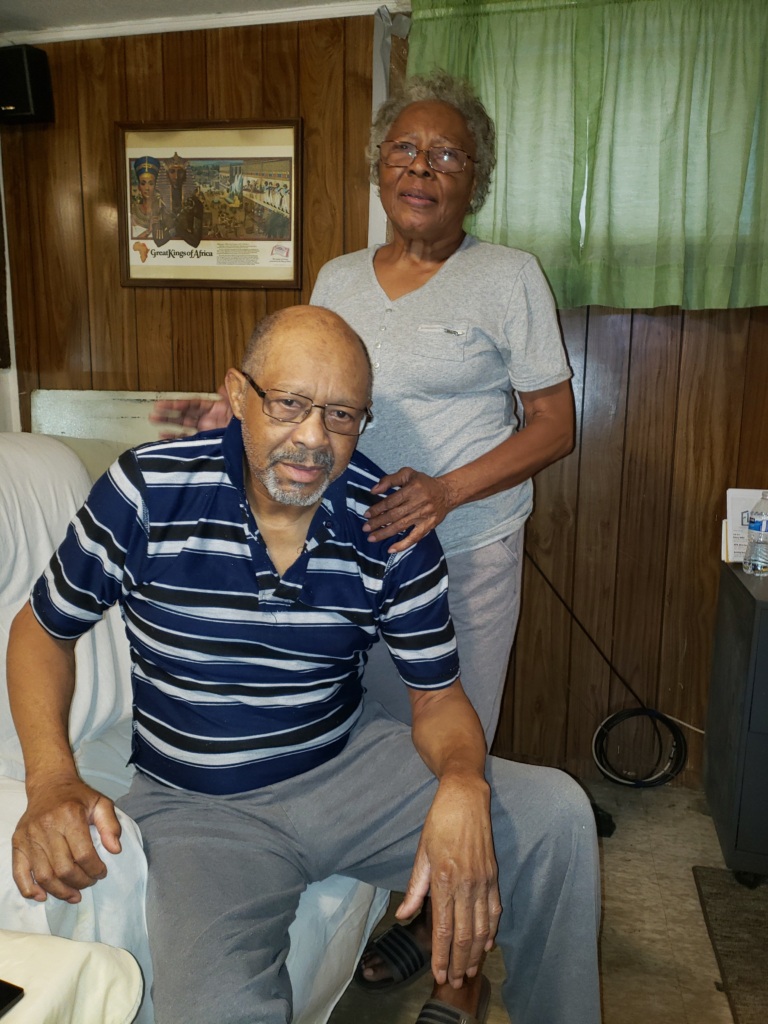 Our firm has now held more remote hearings over ZOOM than any other law firm in the nation. If you have been scheduled to have a remote hearing, rest assured that it will be handled by our experienced lawyers. The hearings typically last 45 minutes and are presided over by federal hearing officers selected by the VCF's Special Master. The hearing officers do not decide the appeal at the hearing. Instead, a transcript of the proceeding is sent to the Special Master who will rule on issues concerning eligibility or compensation. If your eligibility or compensation claim has been denied by the VCF, you must request an appeal within thirty days of the denial in order to preserve your rights to a hearing.